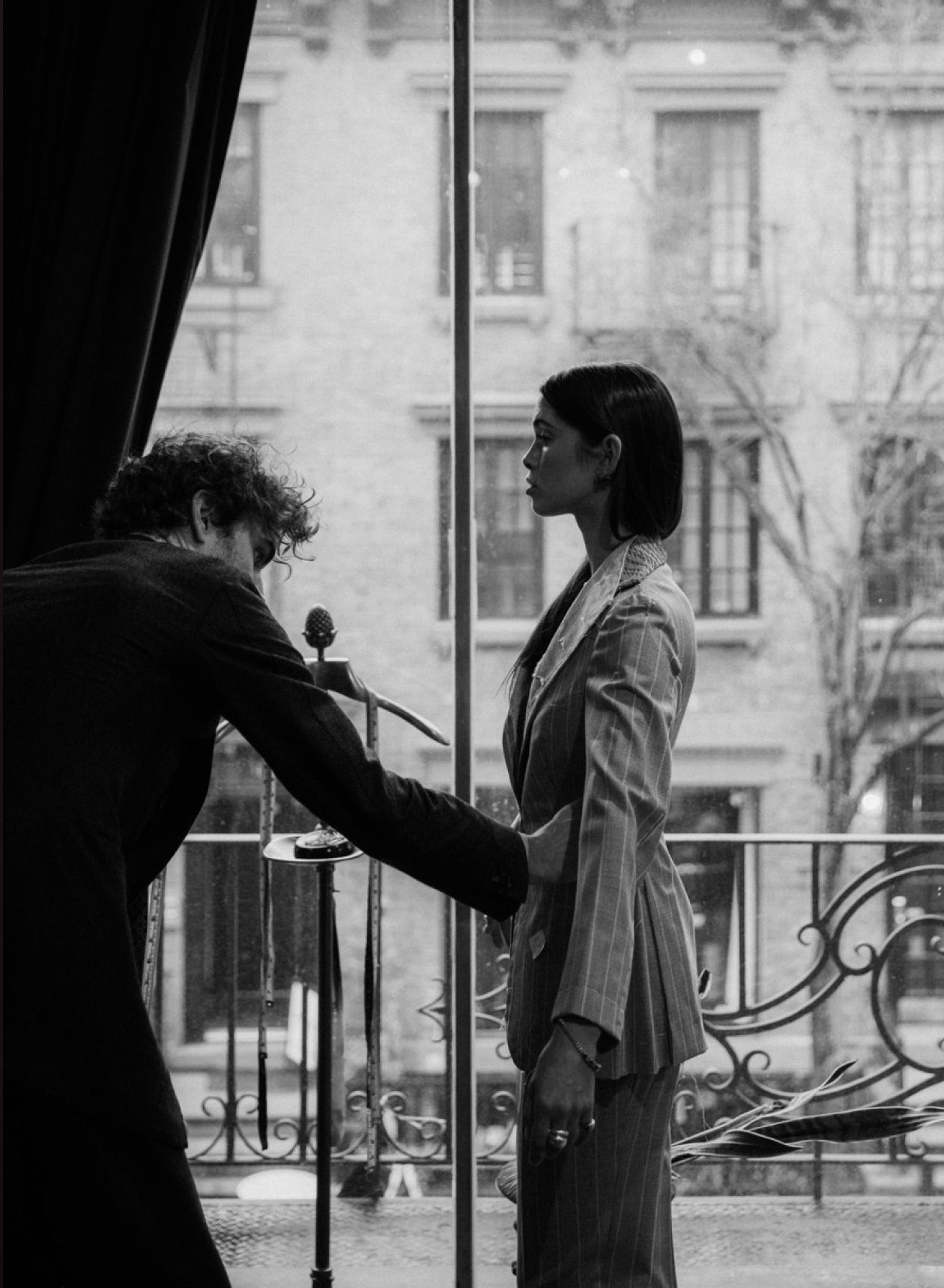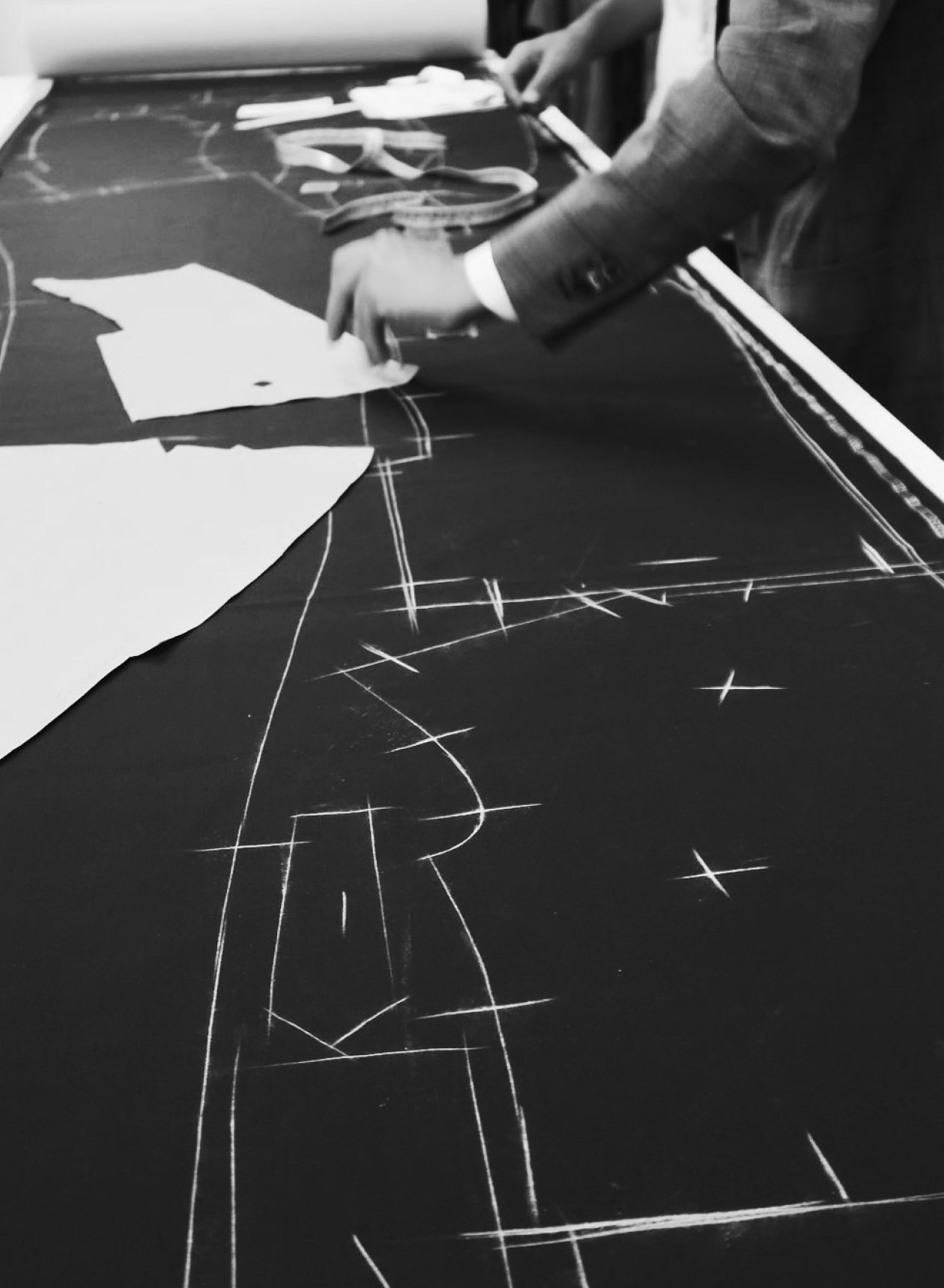 1. Consultation
After you schedule your appointment, we'll meet you at our second floor showroom, overlooking Christopher Street. There we have thousands of swatches from the best mills in the world- whatever your need may be, we feel confident we have what you are looking for. After you find the perfect cloth, we'll take a full set of body measurements and have you try on a few of our ready-to-wear pieces to discuss your ideas of fit and styling. After we sketch your piece, make final cloth selections, and take a few fitting photos for our sartoria- the order is ready to be put into production. It is at this point that we take a 50% deposit for the cost of the suit. Once the sartoria receives your cloth, it will pass through the hands of several craftsmen as they hand-draft, hand-cut, and hand-sew your new piece.
2. First Fitting
Roughly three to four weeks after your initial consultation, we will receive your garment. At this stage, it will be simple be basted together- but a rough outline of your vision will be taking shape. Here we make sure things like lapel width, button stance, shoulder point, and trouser rise are to your liking. We make additional notes and forward another set of fitting photos to our sartoria. From there your piece returns to our workshop for another three to four weeks.


3. Second Fitting
Your garment is just about finished. Here any final tweaks will be addressed. Small things like a simple hem, a final adjustment to the sleeve, or a nip at the waist can all be addressed. Our in-house tailor can make any additional alterations in one week. While you await it's final delivery, you can shop for any additional pieces to complete your look across the street at our haberdashery; where we stock knitwear, neckties, ready-to-wear shirting, and much more.
4. Completion and Delivery
Finally, your suit is finished and packed in a J. Mueser garment bag. Many of our clients prefer to swing by one final time just to make sure everything is perfect. Of course, if you are located outside of New York City, or simply have a busy schedule, we are more than happy to courier or ship your new piece to you. If at any point over the course of its life, your J. Mueser garment needs alterations, please bring it by and we will address it. Moreover, your updated paper pattern will be kept on file at our workshop, ready for your next custom commission.
BOOK CONSULTATION