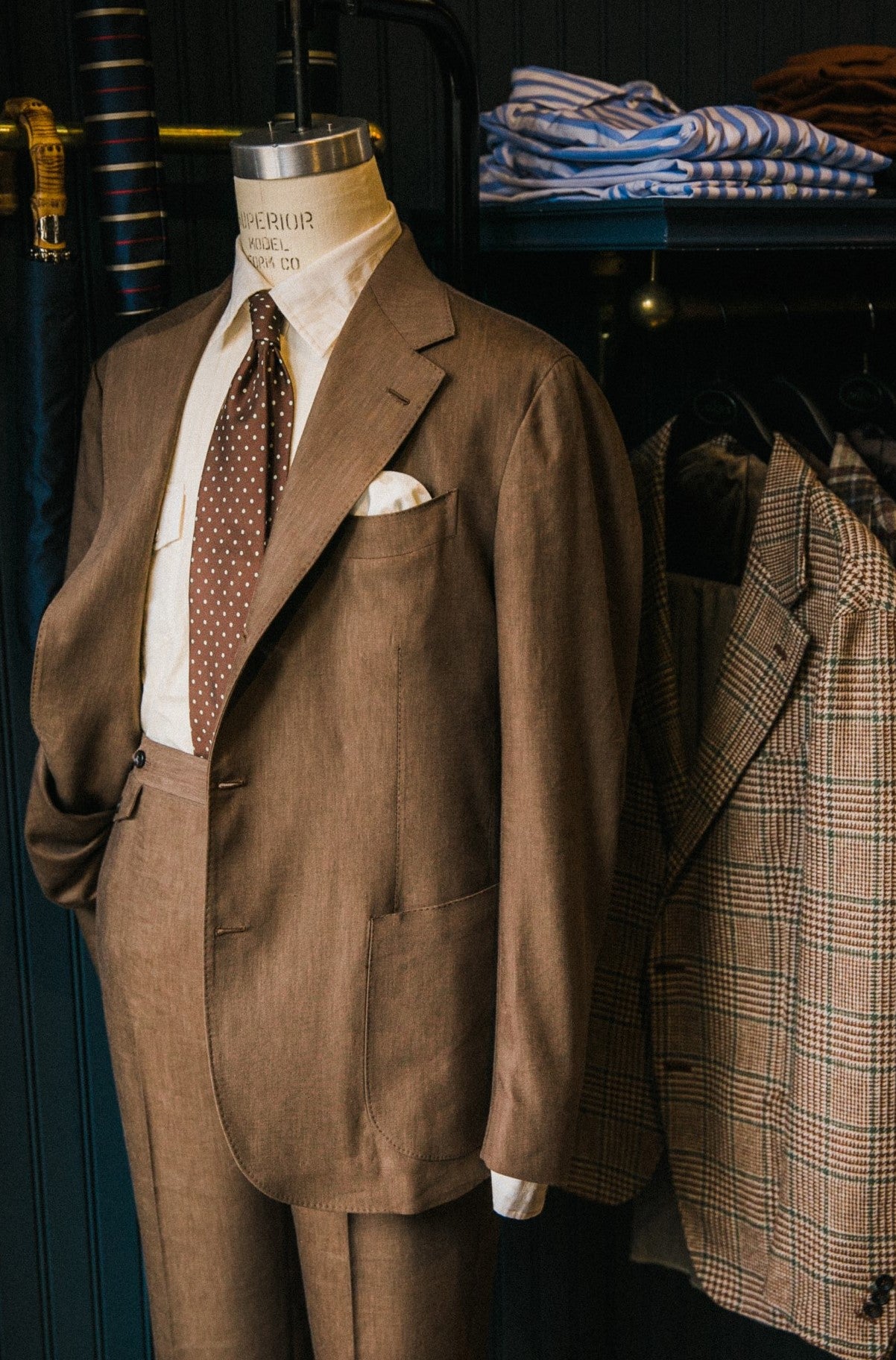 History of J. Mueser
Opened in 2008, J. Mueser is a long-standing men's custom and ready-to-wear clothing brand based in the West Village. From our appointment-only showroom overlooking Christopher Street to our ready-to-wear haberdashery next door- the brand combines a downtown New York sensibility with hand-made Neapolitan tailoring and shirting, all using materials sourced from the finest mills around the world. From a conservative navy suit for the office to a casual cotton blazer for an evening out, we believe tailoring is a part of any well-rounded wardrobe- and it would be our pleasure to assist you in that.
The Team
Our team encompasses a wide range of tastes and sensibilities, but all equally capable and ready to assist you in whatever you may be looking for.
Press
Any and all inquiries regarding interviews, features, sponsorship, branding, events, or advertising J. Mueser should be made to:
info@jmueser.com.
2023
GQ – September: The Weekend, The Voice of the Future
Vogue – October: Lupita, Falling in Love
Town & County – October: 170th Anniversary Issue
Sawubona – April: Congo, a Place of Contrast
Vogue – January: Amanda Seyfried, The Real Thing
WellWed – December Time to Dance
2022
Vogue – November: Natalia Vodianova, Fall Romance
Vogue India – October: Sonam Kapoor, The Sonam Effect
Shang – January: Summer of Love
Flatt – February: All Around
Harpers Bazaar – September: The Beauty Issue
Shang – November: Martina Arroyo
2021
Vogue – September: The Wedding Year, Jennifer Lawrence
WellWed – October: Shapes that Bring Joy
New York Magazine – October: The Wedding Issue, NY Bride Guide
Status – April: The Renaissance Issue, Shia Labeouf
Interview Magazine – November: Benecca Happan
Vogue – May: The Great Gatsby, Sarah May
View All Press
Return Policy
J. Mueser has a 14-day return policy on all ready-to-wear garments. Items must be in unworn condition and must not be laundered, altered, or damaged.
In the event that you are unsatisfied with a custom piece, please reach out to Team@JMueser.com so we can find a solution.